Rebecca Jean Catering
A Fresh New Face
Rebecca Jean Catering, a San Francisco-based business, needed a website reboot—a fresh and appealing new look and a unique design to appeal to the tech- and trend-savvy Bay Area denizens who comprise its clientele while maintaining the sophistication that the company is known for. Additionally, we needed to strengthen and unify RJC's presence on search engines and social media, and make the entire site more editable by staff. To do this, I created a custom Wordpress theme which allows for easy changes to the site and incorporated their formerly distinct blog.
The distinctive one-page scroll distinguishes Rebecca Jean Catering from other local caterers; it also has beneficial effects on SEO. This required custom JavaScript and WordPress hacking. I also designed and developed a custom slideshow in JavaScript—unlike WordPress slideshow plugins available at the time, it was totally responsive. Placing the focus on images in the design directs the visitor's focus to the foods and services which this company prides itself in. And although image-dense pages can typically take extra time to download, I reduced transmission times significantly, allowing comfortable use on devices with slow download speeds.
In addition to the event-catering-focused main site, I made a subsite focused on Rebecca Jean Catering's daily meal catering.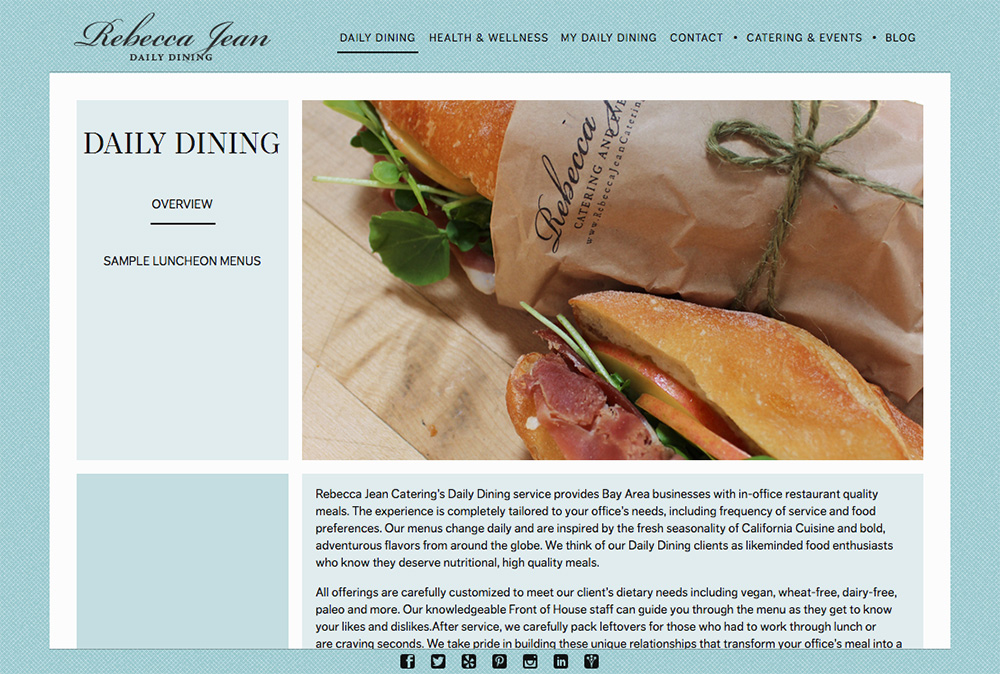 The blog is yet another subsite. This was previously a separate site, and has been integrated into the full site, creating a cohesive visual style across the company and making it much easier to use.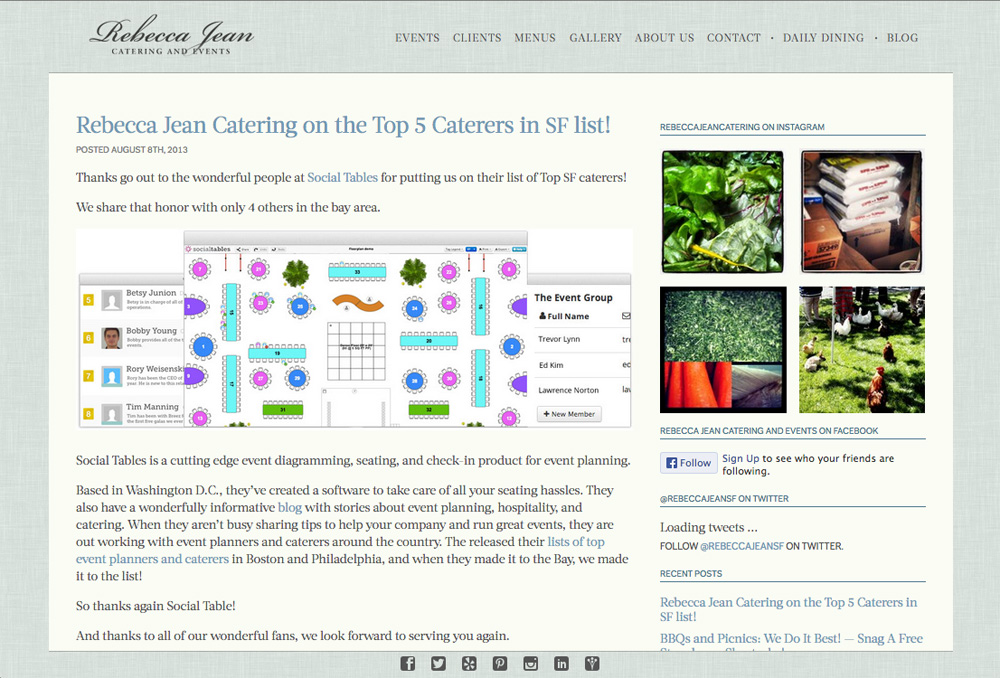 I was also asked to integrate the social networks they used to develop client relationships into the site to create a comprehensive media representation. Google Analytics integration allows the staff of Rebecca Jean Catering the ability to study this cross-pollination. Additional custom GA plugins were developed to assist with this.